Our mission:
Saving lives by empowering survivors and educating communities to stand up to domestic violence, sexual assault, and human trafficking.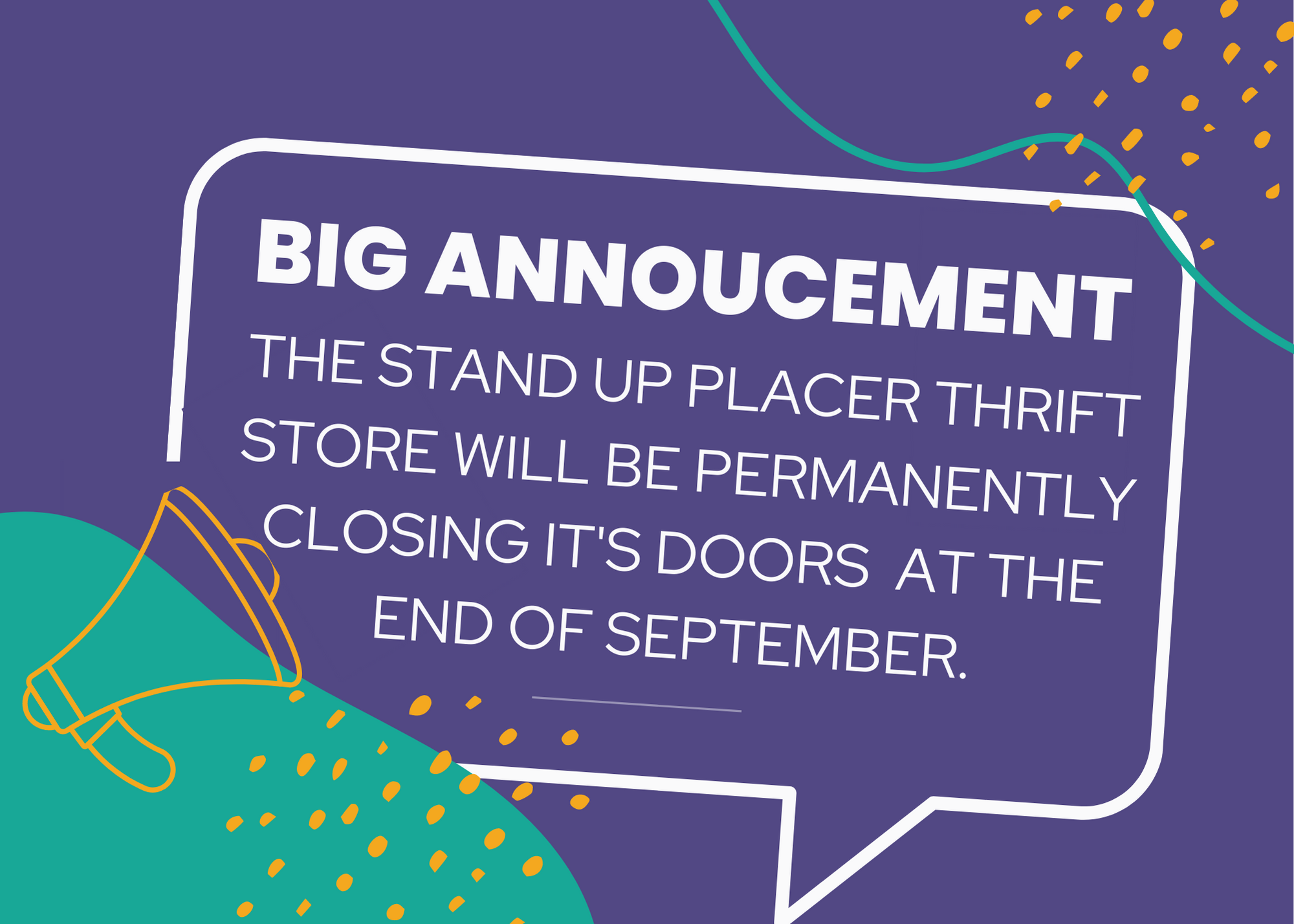 The Stand Up Placer Thrift Store will be closing its doors permanently at the end of September. Join us for our "Everything Must Go Sale" September 12th – 23rd. The Stand Up Placer Thrift Store is located at 1740 Santa Clara Dr #100c, Roseville, CA 95661.
There are no upcoming events at this time.
Administrative office
PO Box 5462
Auburn, CA  95604
Phone: 530-823-6224
Fax: 530-889-8497
Auburn direct services office
11985 Heritage Oaks Place, Suite 200
Auburn, CA 95603
Phone: 530-885-0443
Fax: 530-889-8497
Roseville direct services office
300 Derek Place
Roseville, CA 95678
Phone: 916-773-7273
Fax: 916-773-3990
Thrift shop

1740 Santa Clara Drive
Suite 100-C
Roseville, California 95661
For hours of operation and phone number visit here
Thank you for supporting Stand Up Placer!