Stand Up Placer End of Year Appeal Season
November 1, 2022

-

December 31, 2022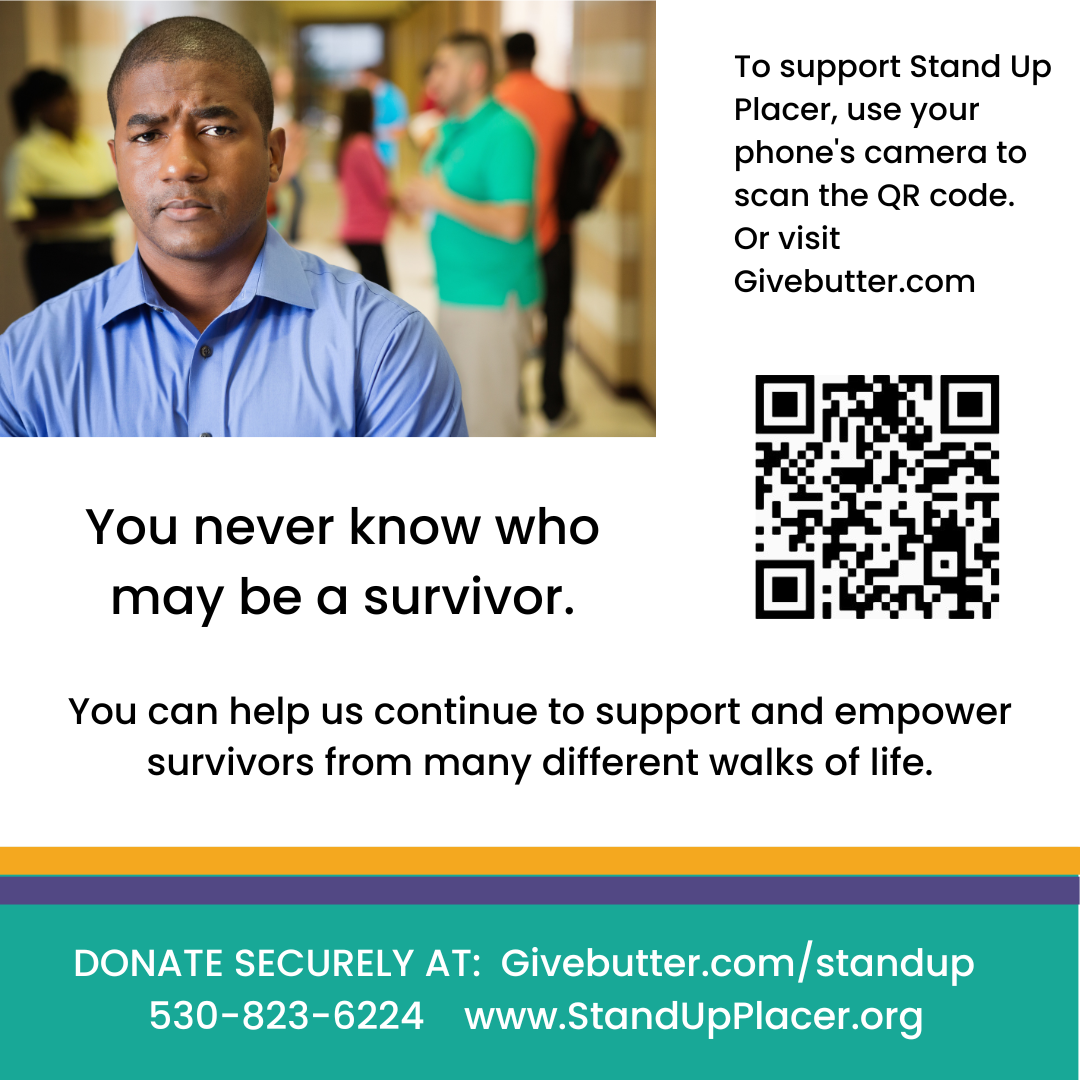 It's difficult to know who among us is a survivor. They might be your doctor, your post office worker, your child's teacher or your neighbor. You know a survivor and can make a difference in their life. You can give them a safe place for the night.
"I survived," Brian whispers to himself as he enters his classroom.
Twenty-eight year old Brady gathers the courage to walk through the doors of his classroom, having to face the students he teaches every school day. He recalls the violent events that took place just the night before. The screaming. Plates crashing against the wall. He works hard to hide the physical evidence of what took place. He does not want his students to know. He wants help but does not know who can help and how.
Each year millions nationwide experience domestic violence in their home. Like Brian, thousands of local adults and children are innocent casualties of the violence around them. You can help break the cycle of violence and give Brian a chance for a different future.
Your generosity can save lives right now by helping a victim escape the dangers of domestic violence, human trafficking and sexual abuse.
Brian needs a safe place to spend the night. Will you help him? Please make your gift of any amount.
You can bring a victim the gift of a peaceful holiday season and protect them from domestic violence today.
If you give now, the impact of your donation will be doubled. Through their incredible generosity, several local businesses will be matching all donations made by December 31, up to a total of $5,000.
Give now and help a victim stop fearing for their life. Mail your gift today in the enclosed envelope or donate online at the secure link: Givebutter.com/StandUp
Your kindness and generosity gives a victim of domestic violence, sexual assault and human trafficking a way to live free from abuse. Please help prevent a tragedy and bring hope to a victims today.